"天降玄乌"中国当代绘画九人展是西山美术馆举办的首次当代艺术家群展。展览以对自由审美的倡导为出发点,从作品的选择和学术规划都显示出充分的开放性。不同于一般当代艺术展览那样预先设定一个清晰的主题继而将其理念传输给观众的做法,该群展在一种朦胧的历史感基调下保持了广阔得多的可能性,它排除了过多的美术史文脉和观念的干扰,留下更多的空白待观众去体会和解读。这是中国当代艺术的社会化推广的一个重要尝试,艺术家通过这样的展览传达走在时代前端的生机与思想,让艺术家与藏家自由地进行沟通交流。
"Sunbird from the Sky"
–
 Nine Persons Exhibition of Contemporary Painting in China

was held at Xishan Art Museum. As the museum's first group exhibition focusing on China's contemporary painting and art, the exhibition advocated of the aesthetic freedom and the works were selected and planned with full openness. The white spaces running through the exhibition as well as the album created a calm and filmy mood that cleared away distractions, leaving the audience to read and think on their own. The exhibition was recognized as a significant attempt in promoting the socialization of contemporary art in China. By encouraged independent thinking and aesthetic freedom rather than inculcating some certain preset ideas and values to the public, it offered a platform for the artists to show their creative energy and facilitated the free communication between the artists and connoisseurs.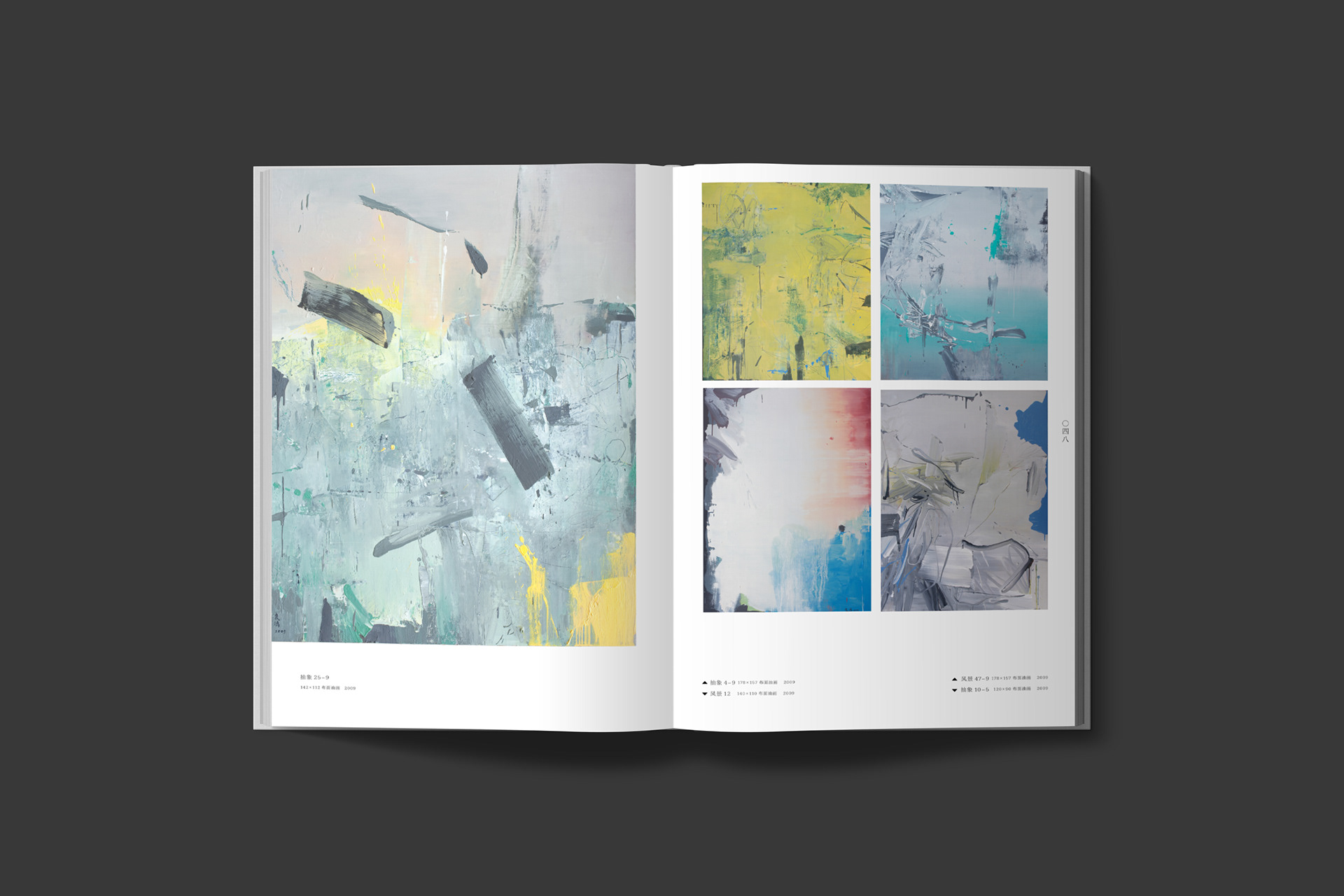 Curator:

Zhengyu GU, Yifan LI
参展艺术家:于光、马可鲁、白京生、冯良鸿、吕岩、萧兵、张从云、康蕾、曹吉冈
Artists:

Guang YU, Kelu MA, Jingsheng BAI, Lianghong FENG, Yan LV, Bin XIAO, Congyun ZHANG, Lei KANG, Jigang CAO
Visual Communication Design:

Jiayan He
Publish:

Xishan Art Museum