俞派唱法的创始人是清末曲家俞粟庐(1847—1930),后由其子俞振飞
(
1902—1993
)
承继衣钵于艺事,又转益多师,博采众长,研习出讲究声律、韵味的唱法,形成了儒雅、秀逸,富于书卷气的风格,全面地将俞派唱法发展成为独树一帜的昆曲小生艺术流派,成为戏曲界、文化界所公认的典范。俞振飞为昆曲及中国戏曲艺术培养和造就了一批又一批的人才,当代著名昆剧表演艺术家蔡正仁,是公认的颇得其真传的弟子之一,其噪音宽厚明亮,演唱感情真挚,被誉为"小俞振飞"、"活唐明皇"。
《蔡正仁俞派唱法传承计画
》是一套昆曲清唱教学影片资料,由蔡正仁先生亲自出镜示范、讲解俞派唱法之三昧。全套影片资料分为3辑,共7张DVD,总时长910分钟,涵盖了俞派唱法的经典唱段曲牌30余支。
Cai Zhengren's Master Class on The Yu's Style of Kunqu Opera
The Yu's Style of Kunqu Opera was initiated by master Yu Sulu (1847—1930), and perfected by his son, Yu Zhenfei 
(
1902—1993). Carrying his father's mantle, Zhenfei kept an open mind towards the art. He learnt from many accomplished individuals in this field and adopted the essence of numerous styles. He developed singing methods that well-modulate the melodies with the lyrics' tones, and established a meticulous style that is elegant, refined and fully represents the aesthetics of the traditional Chinese scholar-gentry. The Yu's Style is so remarkable that it is commonly recognized as a paragon of Chinese opera and culture. To pass the torch from generation to generation, Zhengfei spent great effort on cultivating new generations of talents on Kunqu Opera. Cai Zhengren, a famed Kunqu Opera performing artist, is acclaimed to be one of Zhenfei's students that wins his essence to the most. His outstanding talent brings him the title of "Junior Yu Zhenfei" and "Living Emperor Tang Ming Huang" (Emperor Tang Ming Huang is Cai Zhengren's most well-played role in Kunqu Opera).
<Cai Zhengren's Master Class on The Yu's Style of Kunqu Opera>

is a series of video learning materials delivered by Cai Zhengren. The true essence and skills of The Yu's style is well demonstrated and explained through more than 30 major tune labels (pieces). The set includes three albums, with seven DVD disks and a total length of 910 minutes.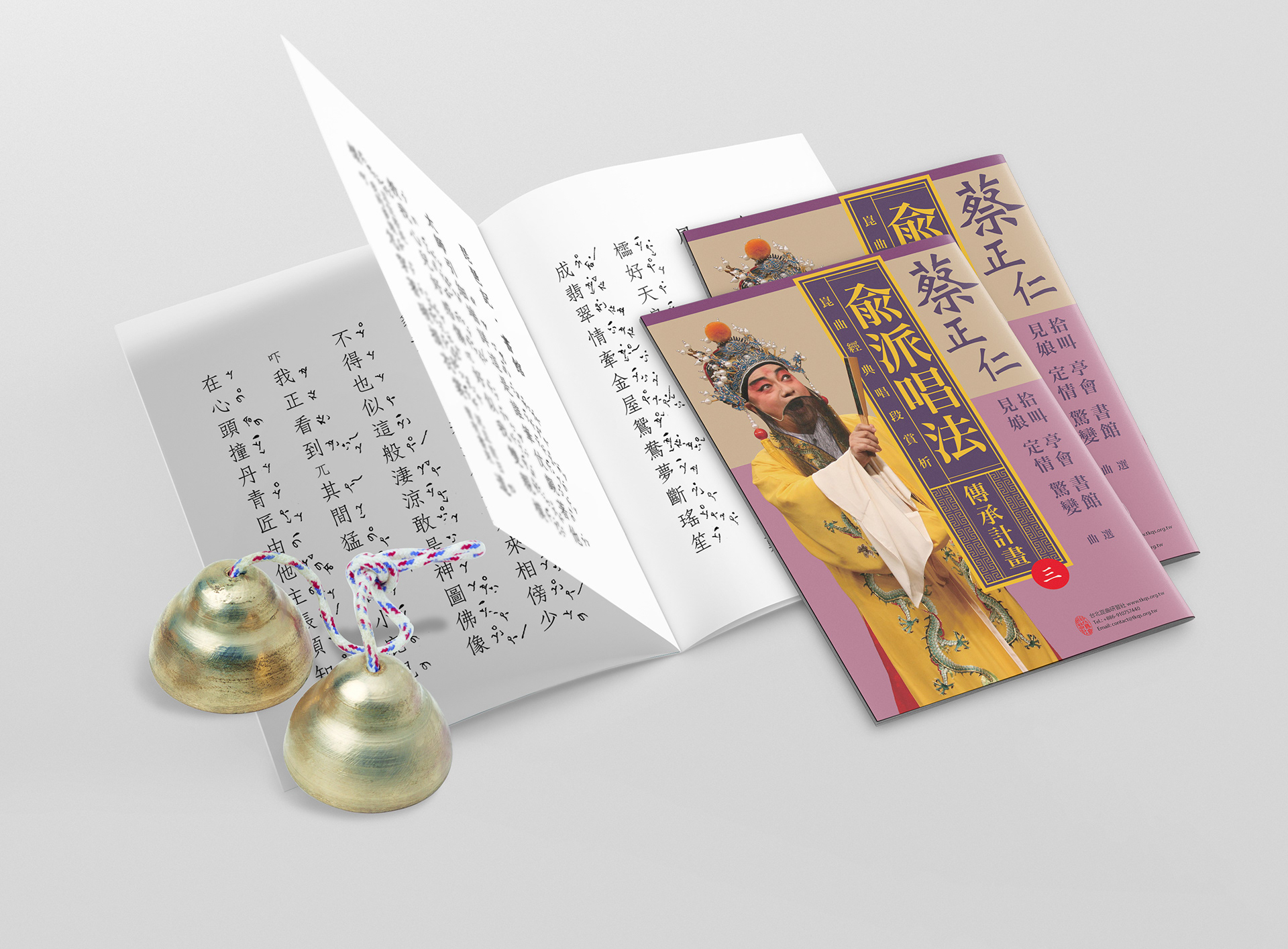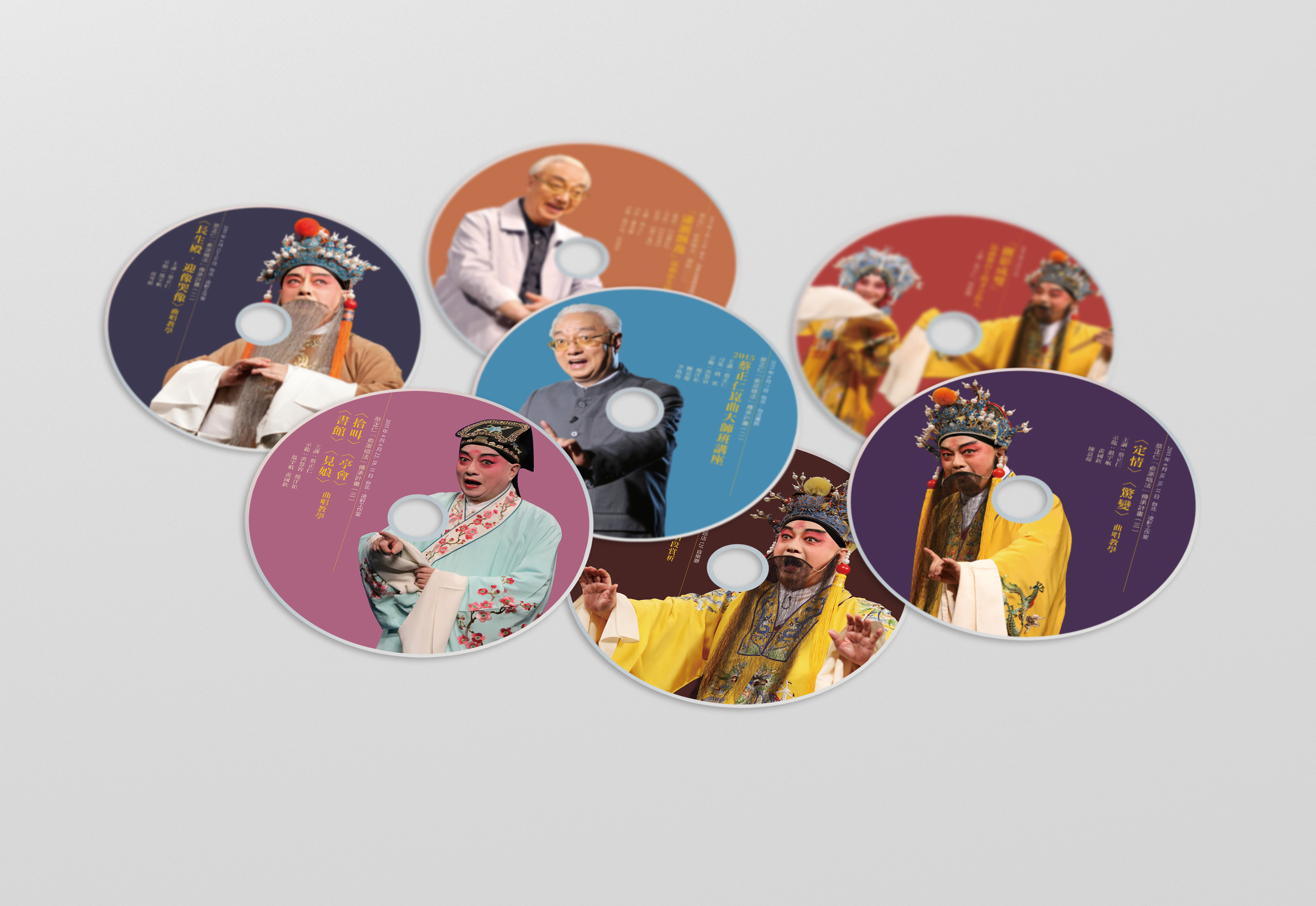 Editorial Design:

 Jiayan He
Publish:

 Taipei Kunqu Society
​​​​​​​